Nu-Maber since 1978
Nu-Maber started out as a photolitographer, producing and processing vulcanised rubber plates. Over the years, the company went on to specialise in digital plates and direct laser engraving of sleeves and rubber-coated rollers.
Nu-Maber was established in Treviso in 1978, and started out as a photolitographer by processing zinc and magnesium for the production of vulcanised rubber plates.
In 1984, Nu-Maber started with the analog platemaking process.
In 1995, it moved headquarters to Roncade (province of Treviso) in a new building of 2,400 square metres.
In 1998, Nu-Maber became the first company in Europe to install a flexo CtP from Creo for digital platemaking. Thus began its activity in the field of flexo printing leading the firm to become the Italian benchmark for flexo printers.
In 2007, the direct laser engraving of elastomer sleeves and rubber-coated rollers began.
In 2010, the company started to process water-washable digital flexo plates and installed the first solar panel system on the rooftop of its headquarters.
In 2013, Nu-Maber bought a second machine for direct laser engraving and moved the sleeve production to the new plant just beside its headquarters, thus doubling its available production space.
In 2014, Nu-Maber became the first company in Italy to install a fully-automatic line to process plates.
In 2016, a new KODAK Flexcel NX Wide line was installed at the company's premises and, for the first time in Europe, also a second fully-automatic line for platemaking.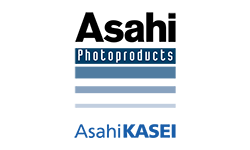 Nu-Maber
Products and solutions for Flexo
Via Giorgione, 6 – 31056 Roncade (TV)
Tel. (+39) 0422-1650009
Fax (+39) 0422-842230
Nu-Maber Products and solutions for Flexo – Registered offices: Via Giorgione, 6 – 31056 Roncade (TV) – P.IVA 00836770263 – REA Treviso 00836770263 – Cap. Soc. €99.000 – Privacy