Added on Wed 14 June 2017

Shrink sleeves: more than just labels
Flexible labels, also known as shrink sleeves, allow a creative and revolutionary packaging of bottles, perfumes, cosmetics, drugs and many other products. Since the 70's this printing substrate vastly changed the way of packaging. It is not only about the aesthetic appeal of shrink sleeves, but also their ability to protect and promote products.
Shrink-sleeve technology
Shrink sleeves are made with a heat-shrinkable material (heat-sensitive). They can be produced in any shapes and lengths, so are adaptable to all types of container.
After printing, these film sleeves are wrapped around their containers (bottles or flexible containers) and fixed through a heat-shrinking process.
Subscribe to our NEWSLETTER and stay updated on the lastest Nu-Maber news
You may also be interested in:

ISO 9001 quality certification, a standard reference for the quality management system
Quality certification ISO 9001:2015 for Nu-Maber. A quality mark system management principles focused on customer care, commitment and involvement of the top management, process-oriented approach and constant improvement.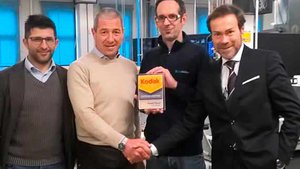 Kodak Flexcel NX: certification of a high quality standard for Nu-Maber
Kodak Flexcel NX: Nu-Maber is your certified partner. Guarantee of a top quality production process, efficient printing, quality and consistency in the reproduction of the dots on the plate.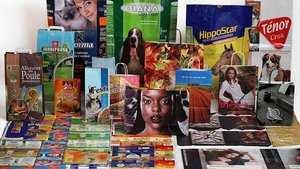 Flexible packaging is employed to contain many types of products
Flexible packaging is used to contain many types of products and is especially designed for the food industry. Frozen food, cakes and pastries, baked products, coffee, snacks, pasta and rice are all suitable for flexible packaging that preserves t…
Nu-Maber
Products and solutions for Flexo
Via Giorgione, 6 – 31056 Roncade (TV)
Tel. (+39) 0422-1650009
Fax (+39) 0422-842230
Nu-Maber Products and solutions for Flexo – Registered offices: Via Giorgione, 6 – 31056 Roncade (TV) – P.IVA 00836770263 – REA Treviso 00836770263 – Cap. Soc. €99.000 – Privacy